Create your own cloud radio
In streaming without boundaries
Inonda is the platform that allows you to create and manage your radios in the cloud.
Create your library, edit audio files and generate playlists with music, jingles and spots, broadcasting from the cloud.
Broadcast 24/7, in high quality, with no listener limits and without keeping your computer on.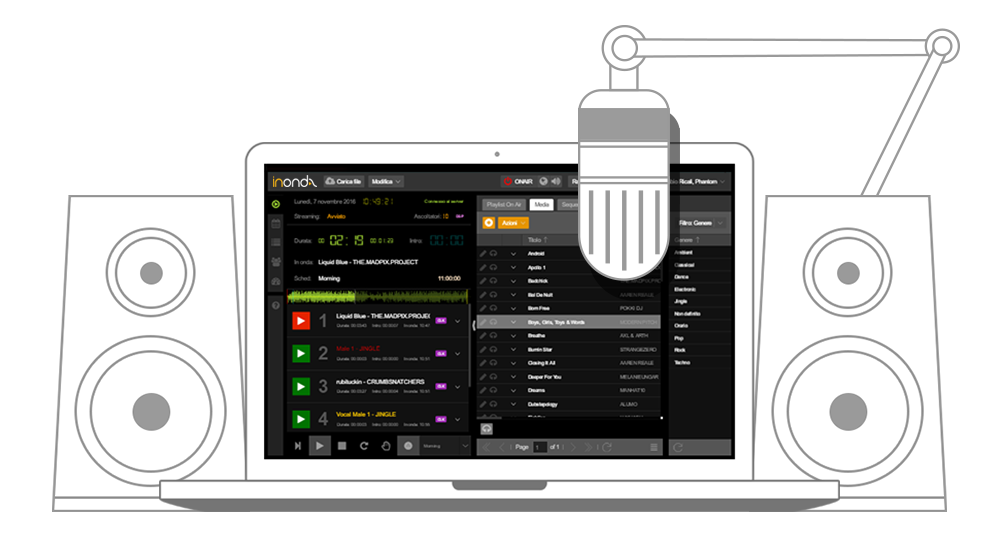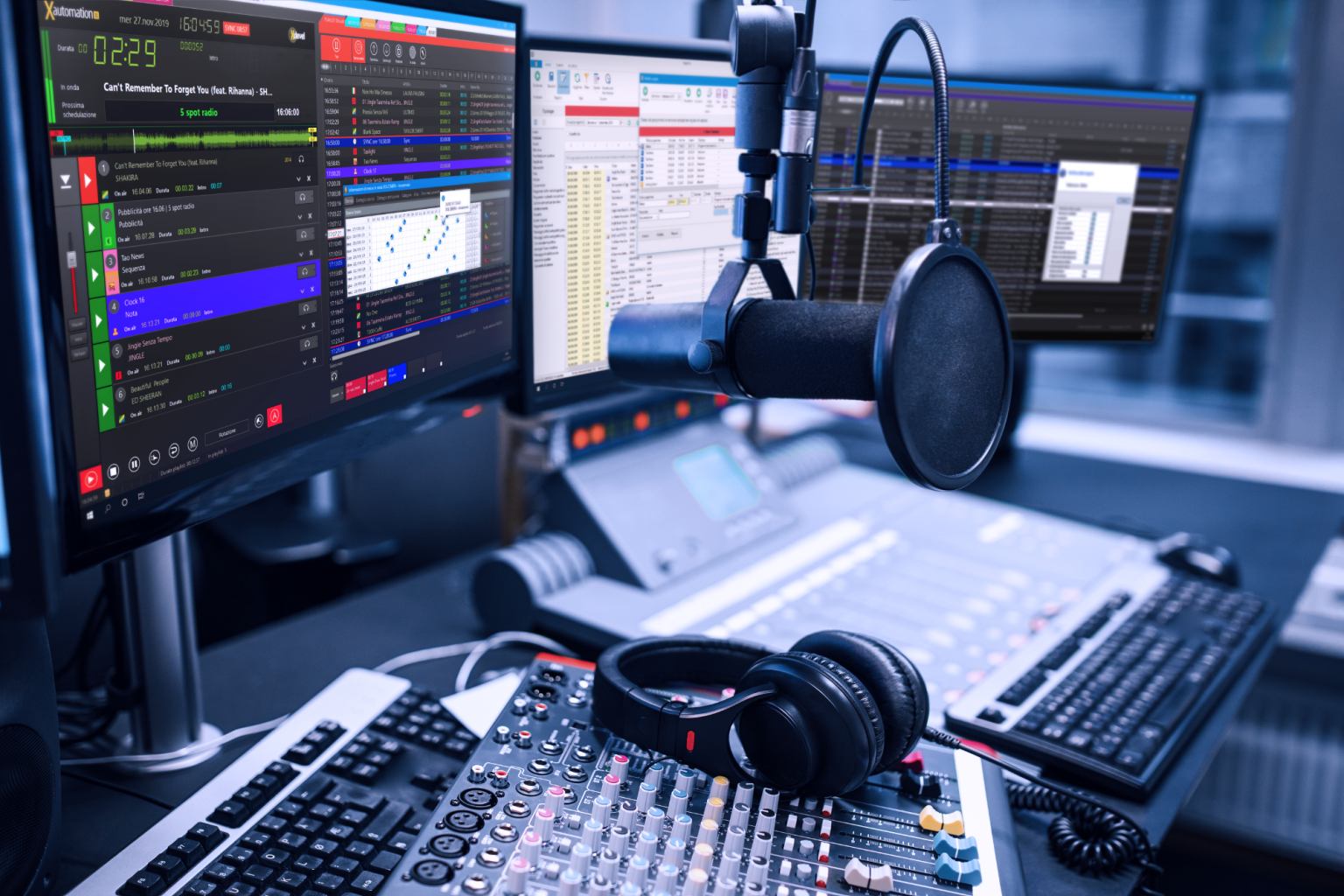 Integration with Xautomation
The integration between Xautomation and Inonda allows you to work in the studio using the same functionality as a real radio station.
Inonda will take care of the musical rotation of the songs, while with Xautomation you can manage your live performances with your guests as in a real radio studio. When the live broadcast is over you can resume broadcasting from your cloud with your Inonda station.
Inonda can receive audio streaming from your studio using the web Stream feature.
If you need to activate an audio streaming stream, buy it on StreamSolution.
Finally, you can give your listeners the opportunity to follow your live streams or your music rotation with our custom apps and for all devices.