Printing of the ministerial register and analytical reporting
Xreport is the software that deals with the management and printing of the log of the transmitted program. It allows to define standard events that form the broadcaster's schedule, prints on a day-to-day basis or for customised periods, allows you to modify the different elements of the report and allows you to print only the page numbers on A4 sheets prior to the required legal certification.
The main tab is useful if you want to view the report of the transmitted elements of a single day or a custom period. It is possible to filter the visible elements on the grid and export them by choosing from the most common file types.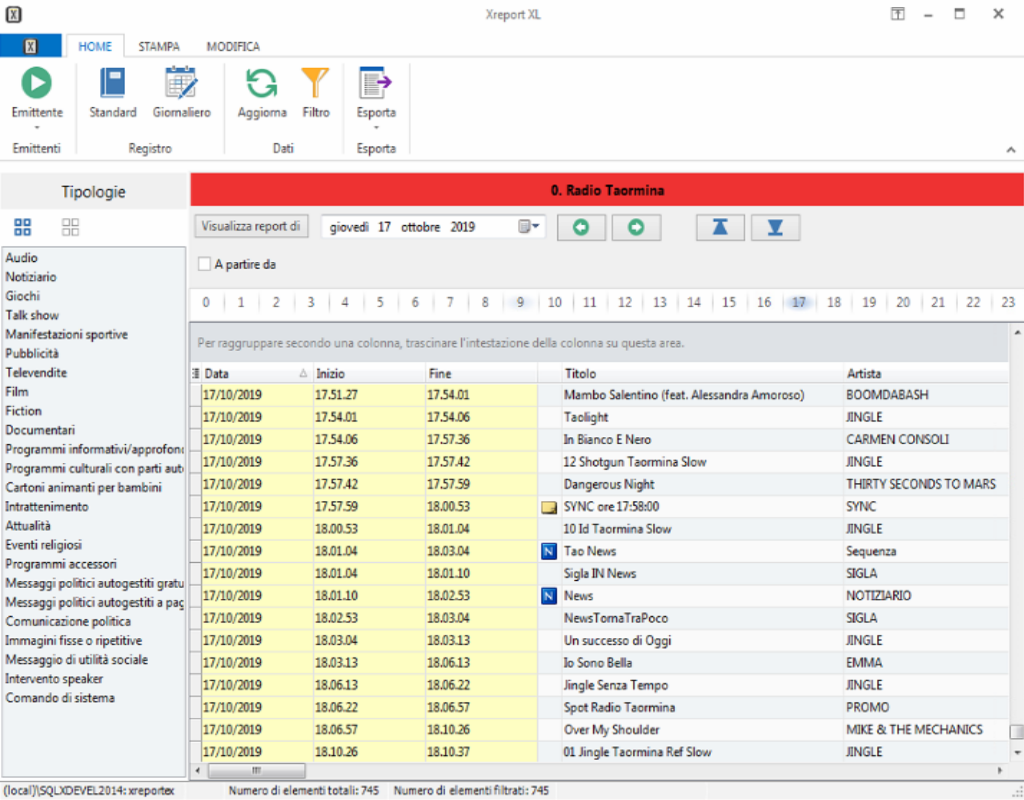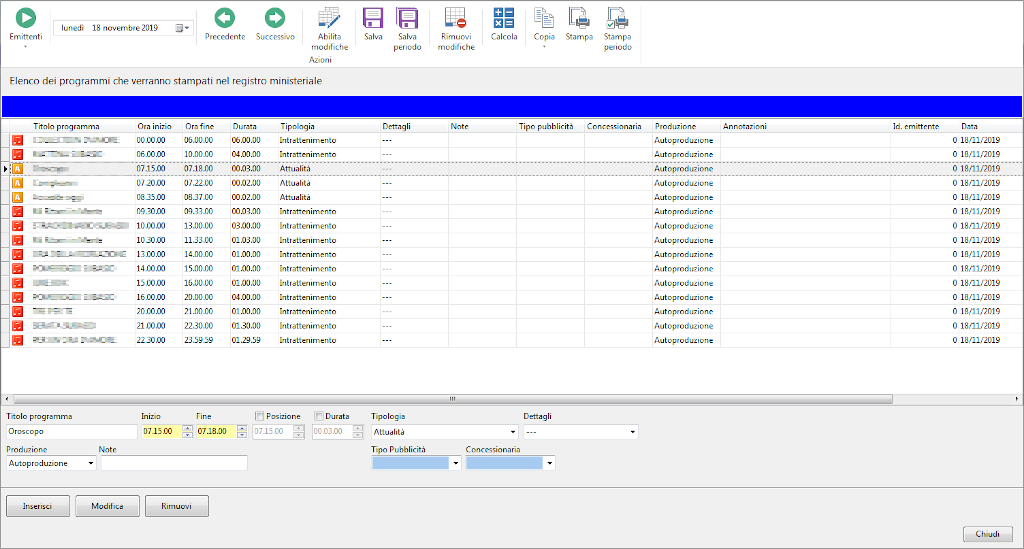 The daily log only displays the elements played by Xautomation and belonging to the suitable typologies, the events defined in the standard Log and the events defined by the user directly on a
specific day of the daily Log.
System requirements
License
Support
System requirements
Operating system

: Microsoft Windows 7 Professional Service Pack 1, Microsoft Windows 10 Pro

Memory

: 2 GB di RAM
Xreport is included in all Xautomation editions and available on all workstations with an active Xautomation license.
Secondary workstations that use Xreport must communicate on the same network as the main
workstation and must connect to the main SQL Server database. Make sure there are no software or configurations that could interfere with the regular reading of data on the network.
License
Support
Create and print the ministerial log according to legal regulations.
Lists all the events day-by-day broadcast by the system.
Possibility to add or modify manually the elements that have appeared in the program log. For example: if the system is not used to "air" but instead a radio program with CD players or a direct external broadcast is made without the help of the system, it is possible to manually enter the event that has appear in the log.
Possibility of defining standard events which have to always appear in the log at specific times.
Ability to print only page numbers to be able to take A4 sheets to the registration office for approval.
Possibility to print day-by-day or periods.
Possibility to print the log by omitting the page numbers and/or the header.