Every broadcaster deserves a cutting-edge mobile app to be able to compete in a very challenging sector and to have an increasingly large and limitless audience.
Our apps are native, written with the platform language they will be used on (like Swift for iOS and Java for Android). It is also possible to interface apps with Android Auto, Apple CarPlay, Apple Watch and Amazon Echo smart speakers thanks to Alexa skills.
An absolute strong point is the use of an advanced audio player accompanied by a modern design and full of attractive features essential for a successful broadcaster.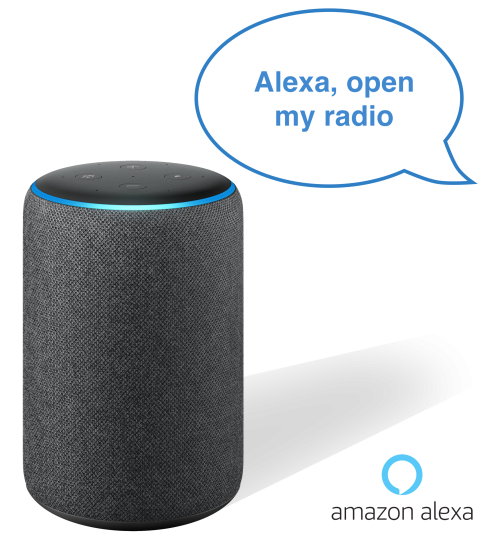 With the Amazon Alexa device skill, you can be listened on all smart speakers.
It will be enough to say the command "Alexa, listen to Radio Taormina" to be able to listen to the live streaming of your station.
Listen to live streaming audio and watch live video directly from the app in full screen.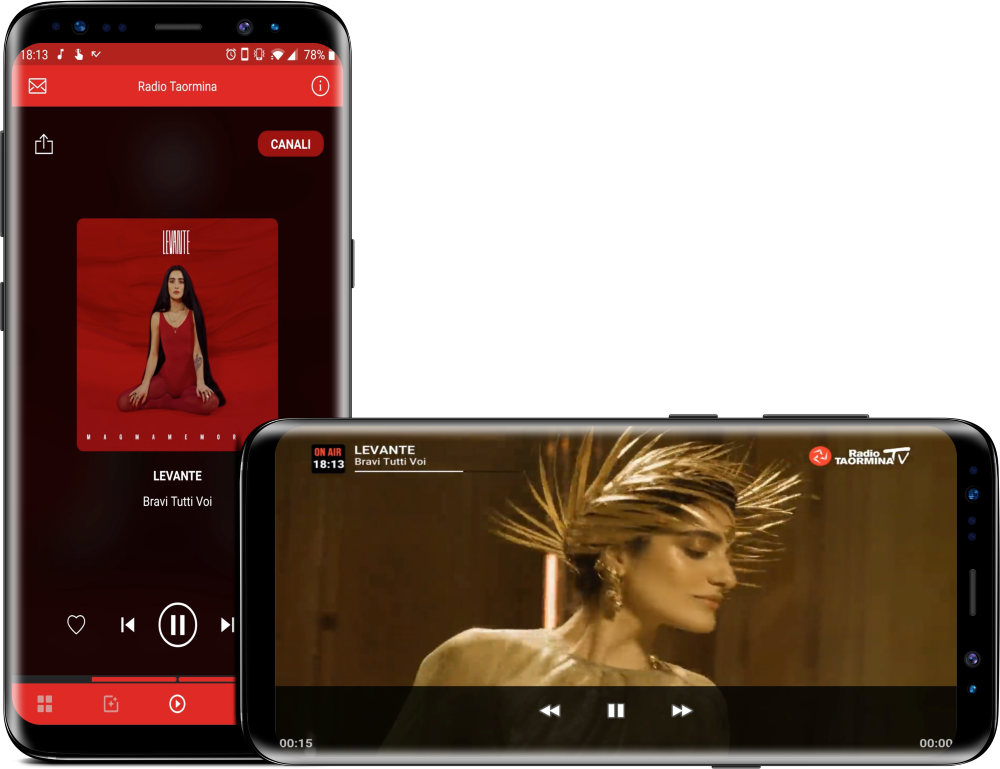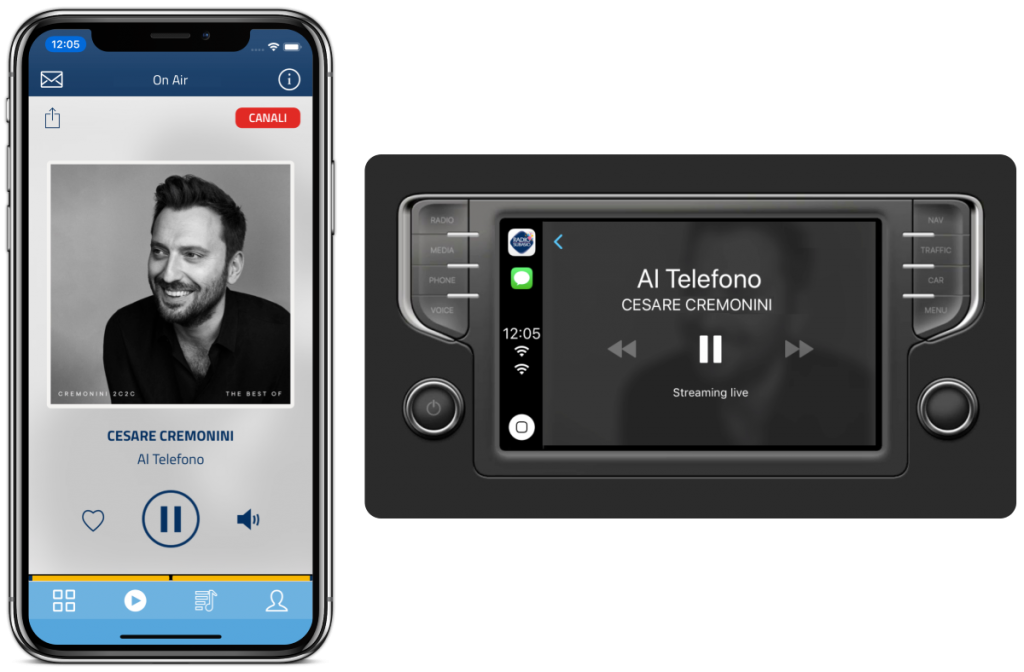 Control the app directly from your latest-generation car radio with CarPlay and Android Auto systems integration.

Selfie
Invite your audience to take and share a personalised selfie with your logo directly from the app.

Track and program onair
View artist, title, cover, ranking
on the track.

Multi-channels
Integrate all your audio and video channels into a single app
and allow your audience to choose their favorite channel.

Live messages
Integration with WhatsApp and social media will allow your audience
to comment on live programs.

News and chart
Inform your audience with news and music charts automatically taken from your website.

Advertising banners
Directly propose to your advertisers to host their promotional messages or integrate your Google Adsense.

Podcast
Revive your schedule allowing
followers to listen
to your programs.

Palimpsest and notifications
Show your palimpsest and send your listeners push notifications to bring them back to the app or to an external link.

Geolocated flows and splitting
Managing multiple streams will allow your audience to receive relevant commercials for their location.
Purchase the app for your broadcaster now
You can purchase our apps directly online, using the buttons below.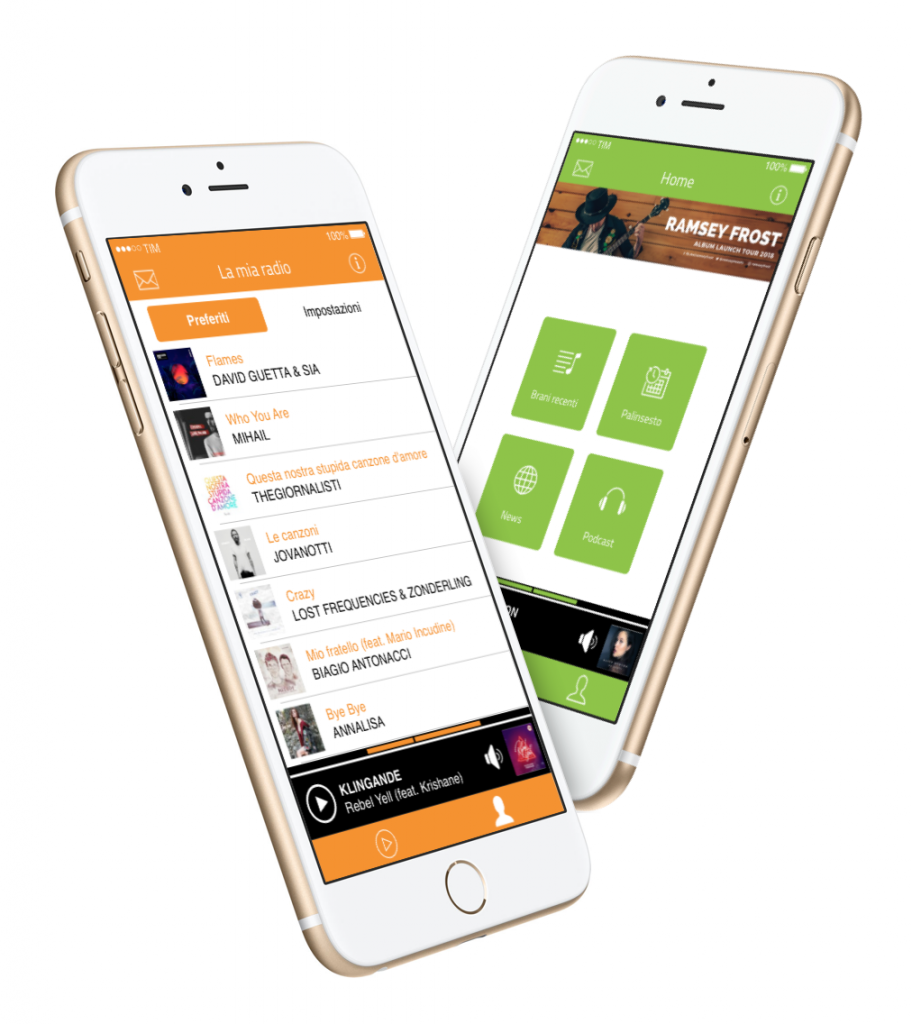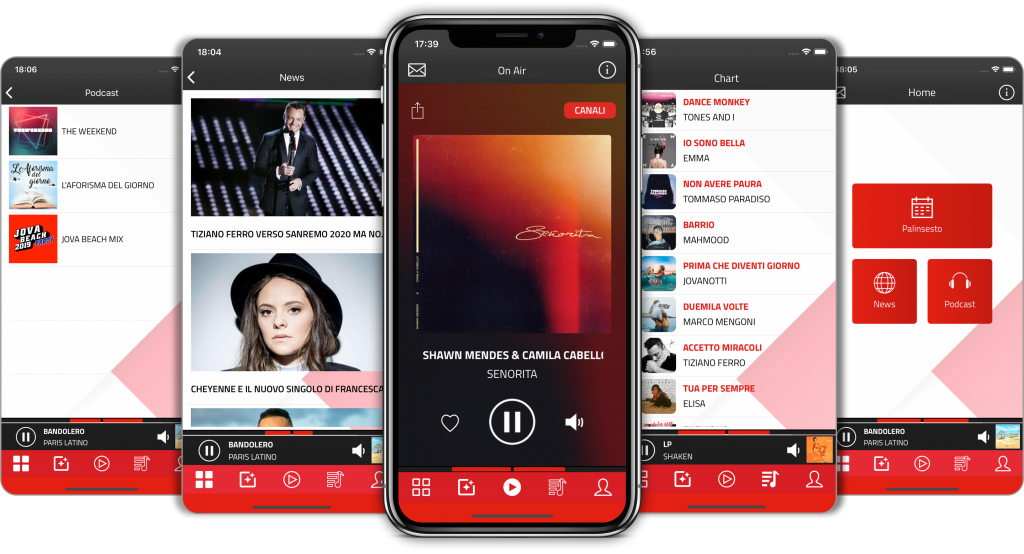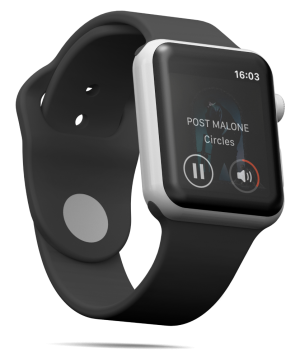 Fully customised graphics
Multichannel audio/video player
Background listening
Support for mp3/aac+/h.264 formats
Live direct TV in fullscreen
Metadata display (cover, artist, title, additional information on the track on the air from EarOne and iTunes)
Selfie with personalised frame
Integration with WhatsApp for messages during live
Direct links to the broadcaster's social media
Support audio/video podcasts organised in categories
Weekly palimpsest from the broadcaster's website
Push notifications to bring your listeners back to the app or to an external link
Ranking from EarOne (the airplay monitoring service, partner of the Italian music industry)
News with RSS feeds from the issuer's website
News with video support from YouTube channel
Support of proprietary advertising banners or those linked to the broadcaster's Google AdSense account
If you want to add thematic audio channels to your radio we recommend Inonda, the platform to create radio in the cloud.