Receipt and handling of SMS and WhatsApp messages
Xsms is the software that allows the reception of SMS and WhatsApp messages. Besides receiving text messages it is possible to receive voice notes and images. The contents can be exported to Xautomation, allowing users' messages and associated multimedia content to be broadcast on the radio. To receive messages on Xsms it is necessary to interface an Android smartphone on the same LAN as the system, using the Xnote app.
The main interface allows you to view all received messages and sort them into multiple folders. It is possible to preview the text message, show photos received or listen to and save voice messages.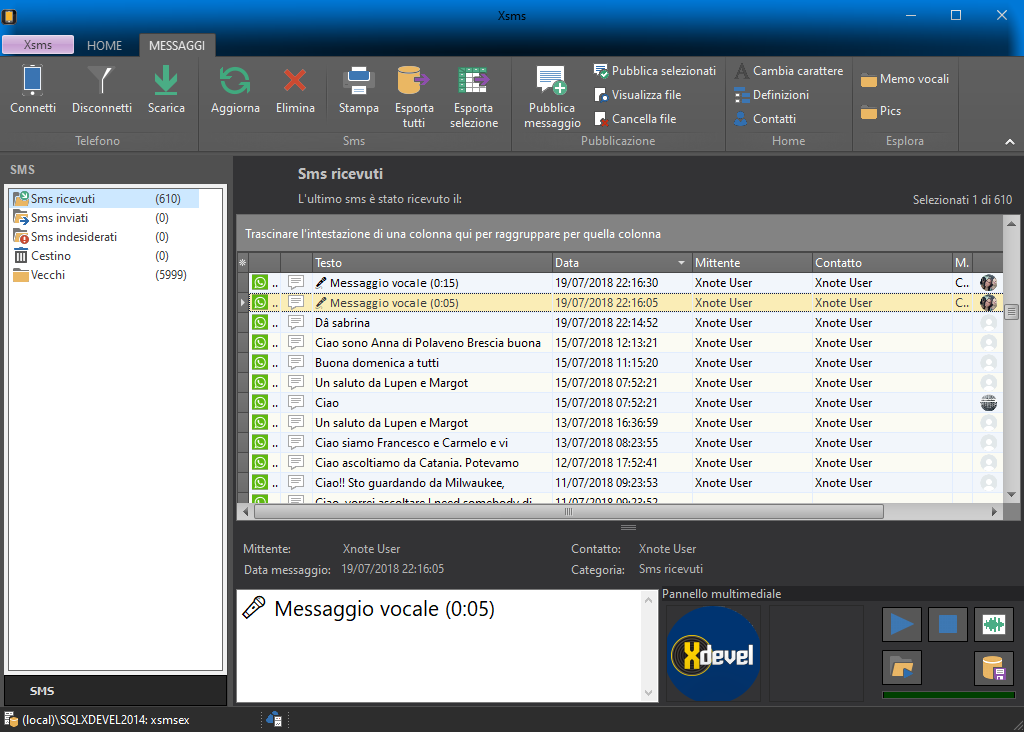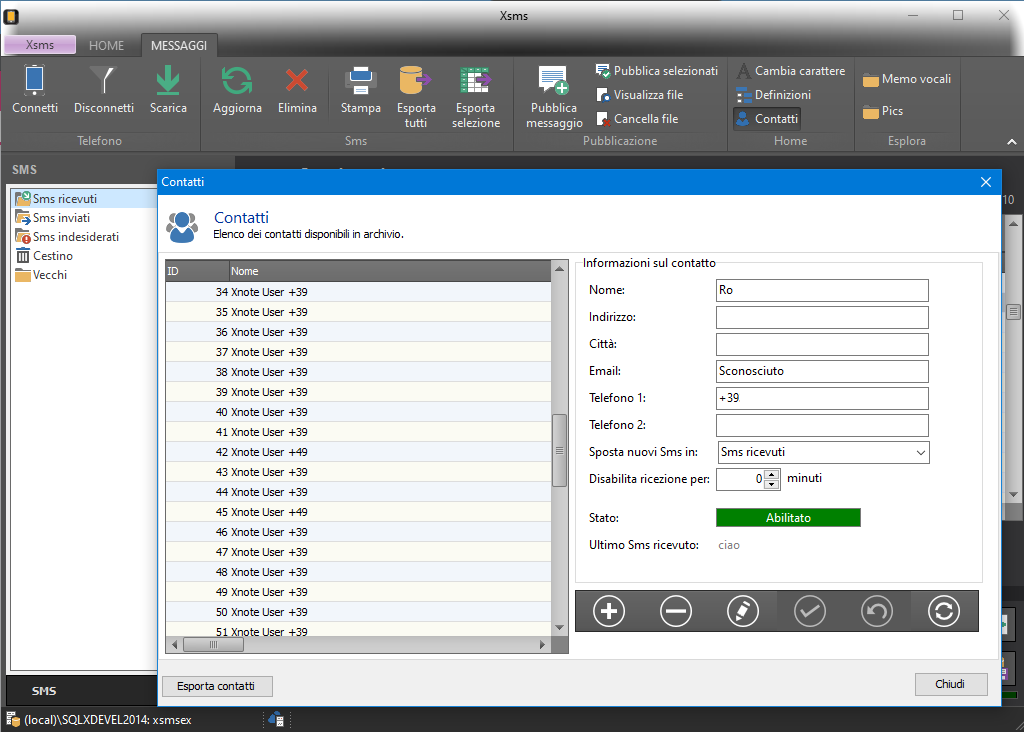 You can automatically save new contacts in the Xsms address book and fill in additional information. The address book also allows you to manage any contacts to be filtered to receive messages on the PC.
System requirements
License
Support
System requirements
Operating system

: Microsoft Windows 7 Professional Service Pack 1, Microsoft Windows 10 Pro
Device for message reception: Any device with Android 6 or higher (or Android emulator with
equivalent version)
Network connectivity: WiFi to allow communication between PC and Android device on the same LAN network
License
Support
Receipt txt messages via SMS and WhatsApp.
Receipt multimedia content from WhatsApp.
Publication of audio notes on Xautomation, which can be used as voice tracks associated with the tracks on the air.
Automatic saving of multimedia content on PC.
Contacts directory with the possibility to save new contacts automatically.
Communication with Android smartphones via dedicated Xnote app.